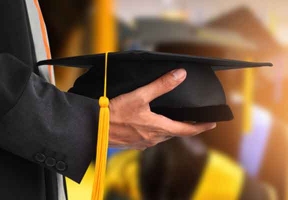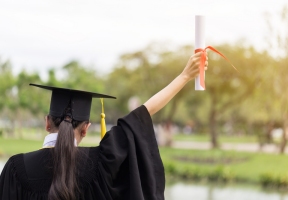 La CEO de las Escuelas Públicas de Chicago (CPS) anunció que los estudiantes de CPS alcanzaron un nuevo récord de índice de graduación de 5 años, del 82.5 por ciento (más del 80.9 en el 2019) utilizando la nueva metodología. impulsada por el progreso académico de los estudiantes latinos. En la década pasada, el índice de graduación de Chicago se ha elevado cerca de un porcentaje de 27 puntos del 2010 cuando solo 55.8 por ciento de estudiantes de CPS obtuvieron un diploma.
Grandes Mejoras entre los Estudiantes Latinos y Afroamericanos
Los grupos raciales que conforman el porcentaje mayor de estudiantes de CPS, los estudiantes latinos y los afroamericanos, ambos vieron un considerable aumento sobre el 2019, con un porcentaje de 2.2 puntos de aumento (de 82.3 por ciento a 84.5 por ciento) para los estudiantes latinos y 1.2 para los estudiantes afroamericanos (de 76.8 por ciento a 78 por ciento). Desde el 2017, el porcentaje de estudiantes afroamericanos que obtiene un diploma ha aumentado en un porcentaje de 4 puntos, que es el aumento más alto entre todos los principales grupos raciales del distrito, durante ese período.
Diversas escuelas de CPS en todo Chicago logran tasas de graduación más altas
Las escuelas con las tasas de graduación de 5 años más altas en el 2020 representan un grupo diverso de escuelas, con múltiples tipos de escuela y regiones geográficas representadas, incluyendo una inscripción selectiva, escuelas de inscripción abierta en el barrio y escuelas charter. Las mejores diez escuelas con las tasas de graduación de 5 años más altas son: Whitney Young, Northside College Prep, Walter Payton, Lane Tech, Jones College Prep, Hancock High School, Perspectives – Joslin High School, Back of the Yards, Westinghouse y Williams High School.