By: Ashmar Mandou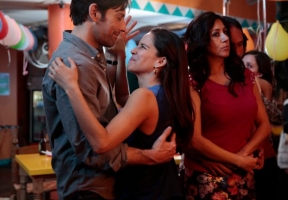 As one of the country's biggest celebrations, Mexican Independence Day is replete with massive parades, endless cultural dishes, fireworks, traditional folk dancing, and mariachi performances and although we are in unprecedented times and events across the city have been cancelled that is no excuse to let that hinder your plans. There are still a few ways to celebrate the ever vibrant Mexican community, this time in a virtual way. To help kick-off Mexican Independence Day, Cicero Town President Larry Dominick and Berwyn Mayor Robert Lovero shared their thoughts on the importance of Mexican-American community.
"Mexican Independence Day is a very important event for the Town of Cicero and the Mexican Community that we celebrate every year. The COVID-19 pandemic has restricted the way in which we are able to conduct our public outreach programs and community wide celebrations. It has restricted our ability this year to host our annual Fiestas Patrias celebration which brings out tens of thousands of people. I look forward to when we can return to normal and celebrate this important event. In the meantime, I want to wish all of our Mexican American residents and everyone who shares in our commitment to diversity and cultural richness a happy Mexican Independence Day celebration." -Cicero Town President Larry Dominick
"The City of Berwyn recently adopted an update to our standing September Hispanic Heritage Month to include the gender-neutral or non-binary alternative to Latino or Latina as "Latinx", in our continued effort to evolve into an inclusive community for all. Embracing the multi-ethnic vibrancy of our Welcoming City is a community asset, and one I strongly encourage among all our residents. Cultural heritage provides an important sense of unity and belonging and allows our diverse residents to understand cultures and perspectives different than their own, an important process towards shaping our community values with integrity.  The City of Berwyn boasts a large number of essential workers from all countries, and we thank them for their contributions to our City and our Country. I am proud of the strides we have made as a city to have bilingual (English/Spanish) information, assistance, and city council representation, to reflect those we serve." -Mayor Robert Lovero
Mexican Cultural Committee of Chicago, Old Town School of Folk Music Presents: Virtual Mexican Independence Day
Join the Old Town School of Folk Music on Wednesday, Sept. 16th at 7p.m., for the first virtual edition of this annual celebration normally held in Harrison Park to celebrate the rich traditions of Mexico at this free event. The program will feature a variety of extraordinary Chicago based artists and will rebroadcast the official September 15th Grito ceremony from the Consulate General of Mexico in Chicago presented by Ambassador Reyna Torres Mendivil. For more information, visit www.oldtownschool.org
Mexican Rom-Com American Curious on the Big Screen
The Chicago Latino Theater Alliance (CLATA) revealed the big screen finale of Destinos al Aire, a live, outdoor, socially distanced celebration of Latino theater, music and culture, Thursday, September 17 at 6 p.m. at Chi-Town Movies, 2343 S. Throop St. in Pilsen. American Curious, a 2017 romantic comedy from Mexico, will be screened under the Chicago night sky at Destinos al Aire.  For more information, www.clata.org.
El Grito Virtual
The Mexican Consulate of Chicago is hosting the 210 anniversary of Mexican Independence on September 15th on Facebook Live @ConsulmexChicago at 7p.m. Participants can enjoy live interviews, music, and el grito.
Cicero Mexican Independence 2020
The Town of Cicero, Cook County Commissioner Frank J. Aguilar, and the Cicero Mexican Cultural Committee will host Fiestas Patrias on Tuesday, Sept. 15th as well as conduct a US Census Cicero Caravan to help those get counted in the Census. Cicero will also be giving away free masks at La Chiquita Groery Store, 4926 W. Cermak Rd. For more information, visit www.thetownofcicero.com.