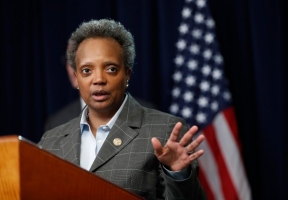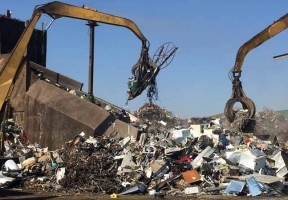 Officials from the U.S. Department of Housing and Urban Development (HUD) confirmed that the agency is formally investigating claims of discriminatory zoning and land use policies and practices claimed by environmental justice organizations against the City of Chicago. The investigation comes in response to a civil rights complaint submitted to HUD in August by Southeast Side community organizations that accused city officials of environmental racism. 
The groups filing the complaint — Southeast Environmental Task Force, Southeast Side Coalition to Ban Petcoke, and People for Community Recovery — pointed to the city's role in facilitating the proposed relocation of the industrial recycler, General Iron, to the Southeast Side as well as decades of industrial land use policies that have entrenched housing segregation and discrimination against communities of color. 
HUD has formally served its complaint on the named respondents, including Mayor Lightfoot, Alderwoman Sadlowski-Garza, Alderman Hopkins and the Chicago City Council, initiating its 100-day investigation period. Community leaders have expressed hope that the elected representatives and local agencies will directly engage in open and transparent discussions on how the city can dismantle environmentally racist policies.
City officials recently approved a key permit necessary for the relocation of General Iron to the Southeast Side without informing the community or giving residents any opportunity to comment. The City has also informed members of the organizations bringing the complaint that the Department of Public Health will stop bi-monthly meetings with residents that began several years ago to address environmental justice issues on the Southeast Side. 
The investigation also comes as some members of City Council hold up a recent zoning amendment proposed by the Mayor's office that would increase review of new and expanding industrial uses because they think it goes too far, further raising concerns that city officials are continuing in their long-term pattern of discriminatory land use practices and underscoring the need for a HUD investigation.