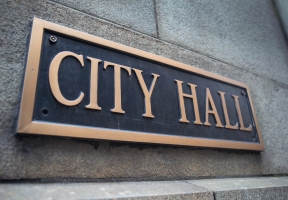 Un grupo de concejales planea introducir una serie de enmiendas y ordenanzas al presupuesto del 2021 propuesto de la Alcaldesa Lori Lightfoot. El paquete incluye: un impuesto a Amazon y a otras corporaciones del sector logístico que han tenido excelentes ganancias durante la pandemia; una propuesta para cerrar varios distritos TIF adyacentes al centro antes de lo previsto; una ordenanza para cerrar el sitio negro de Homan Square de CPD; y una enmienda para enviar a trabajadores de salud mental entrenados, no oficiales de policía armados para responder a las crisis de salud mental. El juego de enmiendas y ordenanzas son presentadas con el apoyo de organizaciones y campañas, incluyendo: United Working Families, Chicago Torture Justice Center, The #LetUsBreathe Collective, Grassroots Collaborative, Brighton Park Neighborhood Council, Chicago Democratic Socialists of America, Black Lives Matter Chicago, Live Free Chicago y la Campaña #DefundCPD. Más información sobre las enmiendas y ordenanzas que serán presentadas hoy se detallan a continuación:
• Impuesto a Amazon: Esta legislación impondría un impuesto por cabeza a cada empleador de Chicago en la industria de la logística (ej: Amazon, Walmart, Target) quienes, en conexión con el negocio del empleador, emplea o contrata a más de 50 o más personas. El impuesto sería de $16/al mes por cada empleado y generaría un estimado de $5.76 millones al año para la ciudad. Patrocinadores: Byron Sigcho-López y Roberto Maldonado (co-líderes), María Hadden, Matt Martin, Carlos Ramírez-Rosa, Michael Rodríguez, Rossana Rodríguez Sánchez, Jeanette B. Taylor, Andre Vásquez.
• Enmiendas TIF Sunset: Esta legislación terminaría antes de tiempo los distritos TIF Kingsbury, Kinzie, Canal/Congress y Central West. Estos distritos TIF ya no recaudarán ingresos fiscales incrementales anuales y este dinero se redirigirá a los organismos tributarios, regresando $39,734,341.15 a Chicago. Patrocinadores: Byron Sigcho-López (líder), Carlos Ramírez-Rosa, Rossana Rodríguez Sánchez, Jeanette B. Taylor.
• Cerrar la Ordenanza de la Plaza Homan: Esta ordenanza requerirá que el Departamento de Policía de Chicago deje de utilizar el "sitio negro" de Homan Square para el 1º de marzo del 2021 y comenzar un proceso de participación de la comunidad para determinar el uso futuro de la instalación. Patrocinadores: Carlos Ramírez-Rosa (líder), María Hadden, Daniel La Spata, Mtt Martin, Michael Rodríguez, Rossana Rodríguez Sánchez, Byron Sigcho-López, Jeanette B. Taylor, Andrè Vásquez.