By: Ashmar Mandou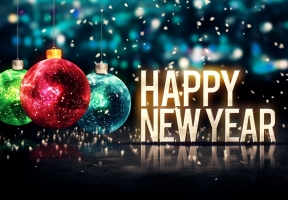 After a year of incredible angst and fear, a fresh start in 2021 is beyond appealing. Maybe your plan in the coming year is to take it one day at a time, or it's to make your resolutions stick. Whatever the case may be, we are here to help you get started in the right direction with a few New Year's resolution. Happy New Year~
Move More.
It doesn't matter what you choose to do: join a sports team; get a pedometer and take at least 10,000 steps a day; get up every 20 minutes and stretch; or join a dance class. Just move! Living a sedentary life dumbs you down, it makes it more likely that you'll be overweight, and it puts you at a higher risk of depression.
Pick Up a Hobby.
Did you know that having a hobby is good for you? Hobbies can lower your stress levels, boost your brain power, improve your ability to focus, and more. Therefore, in 2021, start a new hobby.
Write a Business Plan.
Make 2021 the year you stop thinking about starting a business and you start taking action –it's OK if it's a small business on the side. The first step to take is to write a business plan. Once you get your ideas down on paper, you'll be that much more motivated to turn those ideas into reality.
Learn a New Skill.
What have you always wanted to learn to do? Do you want to learn to play an instrument, code, knit, whittle? The possibilities are endless. Take advantage of all of the information that exists out there on how to learn new skills quickly and reach the end of 2021 with a couple of new skills under your belt.
Be Kinder to Yourself.
You may not be able to control how kind other people are to you, but you can always control how kind you are to yourself.  This upcoming year, set the resolution to believe in yourself, respect yourself, and treat yourself well.