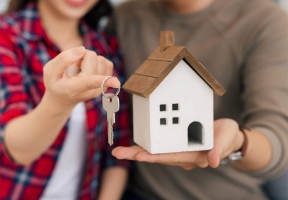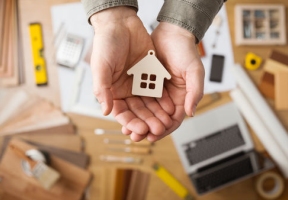 On Tuesday, Governor JB Pritzker announced the creation of two new programs designed to help bring additional assistance to working class families and underrepresented communities of color across the State of Illinois. Offered by the Illinois Housing Development Authority (IHDA), the SmartBuy and Opening Doors programs were designed to aid communities of color, which have historically endured many barriers in their path toward homeownership. Both programs were created using appropriations allocated to IHDA in Governor Pritzker's bipartisan Rebuild Illinois capital plan and will continue until funds run out. Borrowers must meet all eligibility requirements established for IHDA's DPA programs, and homebuyer education is required. The program is not exclusive to first-time buyers and may be used by buyers in any county in the state.
SmartBuy: IHDA Mortgage SmartBuy will provide a safe, affordable 30-year fixed rate first mortgage with a deferred $5,000 for down payment and/or closing cost assistance. In addition, the program will provide 15 percent of the purchase price (up to $40,000) in assistance for student loan debt relief to borrowers looking to buy a home and help build generational wealth. Potential borrowers must have at least $1,000 in student loan debt and must pay off their full remaining student loan balance at closing. The promissory note and deed restriction will have a term of 3 years, and if the borrowers sell the property within that time, they will need to sell to another borrower within IHDA's income and purchase price limits. The program is expected to assist approximately 500 to 1000 borrowers.
Opening Doors: IHDA Mortgage Opening Doors, or Abriendo Puertas, is designed to increase home purchase accessibility for low- and moderate-income qualified homebuyers across Illinois. This includes Deferred Action for Childhood Arrivals (DACA) recipients, who pay hundreds of millions in federal, state and local taxes, yet struggle to find mortgage lenders and programs that will work with them. IHDA will provide a 30-year 1st mortgage with a fixed interest rate and $6,000 in down payment and/or closing cost assistance. The down payment assistance is forgiven after five years. The program is expected to assist approximately 6,000 borrowers.
Interested homeowners can find additional information and a list of the nearest participating lenders at: www.ihdamortgage.org.