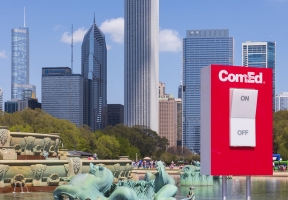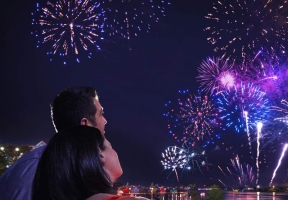 Compiled by Ashmar Mandou
Switch on Summer
Via Livestream
Free
Saturday, May 22nd
https://www.comed.com/SafetyCommunity/Community/Pages/SwitchOnSummer.aspx
Get ready for ComEd's 7th annual Switch on Summer, which celebrates the start of summer with the turning on of Chicago's iconic Buckingham Fountain! For the safety of our customers and communities, we are bringing our summer tradition to the comfort of your home. Join ComEd for their virtual celebration brought to you in partnership with the Chicago Park District and the City of Chicago.
Navy Pier Fireworks
Navy Pier, 600 E. Grand Ave., Streeterville
Free
Saturday, May 22nd through Saturday, May 29th
https://navypier.org/eat-drink-play/fireworks/
During the summer, one of the best aerial displays you'll find in Chicago originates from Navy Pier. To celebrate the reopening of the lakefront attraction, Navy Pier will host a 10-minute fireworks show every Saturday night during May. The fireworks will begin at 9pm each Saturday and you're welcome to enjoy them from Navy Pier's various public spaces.
Bike Out Negativity
St. Agatha Catholic Church, 3147 W. Douglas Blvd., North Lawndale
Free with registration
Saturday, May 22nd at 10a.m.
https://boxingoutnegativity.org/event/biking-out-negativity-2021
Mentorship organization Boxing Out Negativity hosts its annual fun ride through North Lawndale and Little Village, asking cyclists from throughout the city to come together and show the West Side some love. The event begins at 10am with a community gathering in the boulevard across from St. Agatha Catholic Church, featuring music, snacks and free activities for kids. The ride begins at 1pm and will travel to Stone Temple Baptist Church. Admission is free with registration—don't forget to bring a mask a remain socially distanced throughout the event.