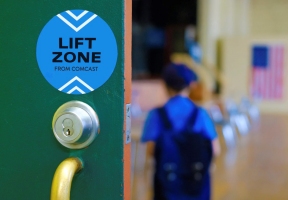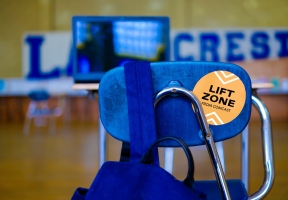 Comcast announced a cluster of new WiFi-connected "Lift Zones" at community centers that serve largely Hispanic populations in several Chicago neighborhoods. Lift Zones are safe spaces where students and families can get online for distance learning, to do homework, to learn new digital skills and to search for employment. The new Lift Zones are located at:
• Casa Central in Humboldt Park;
• Centro Romero in East Rogers Park;
• Claretian Associates in South Chicago;
• Instituto del Progreso Latino in Little Village;
• National Latino Education Institute in McKinley Park;
• Poder Works in Chicago Lawn; and
• The Resurrection Project in Pilsen.
The cluster also includes a Lift Zone at Back of the Yards Neighborhood Council (BYNC) that launched in fall 2020. The COVID-19 crisis put many low-income students and families at risk of being left behind and accelerated the need for comprehensive digital equity and Internet adoption programs to support them. Lift Zones, which are designed to provide additional connectivity in Chicago's neighborhoods, are another resource for community-based learning.  As part of the Lift Zones program, Comcast also plans to provide access to hundreds of hours of educational and digital skills content to help families and staff onsite navigate online learning.