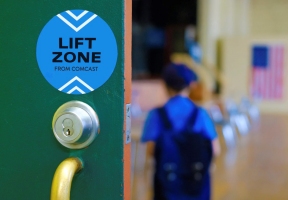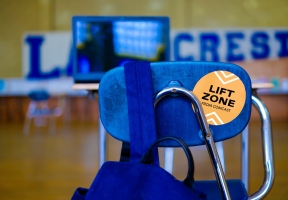 Comcast anunció un grupo de nuevas "Zonas de Elevación" [Lift Zones] conectadas a WiFi en los centros comunitarios que atienden a grandes poblaciones hispanas, en varios vecindarios de Chicago. Las Zonas de Elevación son espacios seguros donde estudiantes y familiares pueden tener aprendizaje distante en línea, hacer su tarea, aprender nuevas destrezas digitales y buscar empleo. Las nuevas Lift Zones están localizadas en:
• Casa Central en Humboldt Park;
• Centro Romero en East Rogers Park;
• Claretian Associates in South Chicago;
• Instituto del Progreso Latino en La Villita;
• National Latlino Education Institute en McKinley Park;
• Poder Works en Chicago Lawn; y
• El Proyecto Resurrección en Pilsen
El grupo incluye también una Lift Zone en Back of the Yards Neighborhood Council (BYNC) que fue lanzado en el otoño del 2020. La crisis del COVID-19 puso en riesgo de atrasarse a muchos estudiantes y familias de bajos ingresos y aceleraron la necesidad de una equidad digital integral y programas adoptados al Internet para apoyarlos. Las 'Lift Zones' designadas para ofrecer conectividad adicional en barrios de Chicago son otro recursos para el aprendizaje comunitario. Como parte del programa de Lift Zones, Comcast planea también ofrecer acceso a cientos de horas de contenido de destrezas educativas y digitales para ayudar a las familias y al personal a navegar a través del aprendizaje en línea.