By: Ashmar Mandou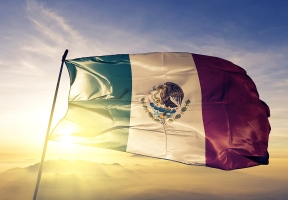 Mexicans celebrate their country's Independence Day with fireworks, parties (fiestas), food, dance and music on September 16. Flags, flowers and decorations in the colors of the Mexican flag – red, white and green – are seen in public areas in cities and towns in Mexico. Whistles and horns are blown and confetti is thrown to celebrate this festive occasion. "Viva Mexico" or "Viva la Independencia" are shouted amidst the crowds on this day. In Chicago and surrounding suburbs, several celebrations will take place to honor the contributions and legacy of the Mexican community with El Grito and the Lighting of the Little Village Arch. Enjoy the celebrations and be safe.
El Grito Chicago
Location: Harrison Park
Celebrate the 211 anniversary of Mexican Independence with the City's annual El Grito event on Saturday, Sept. 11th at Harrison Park in Pilsen at midnight. Authentic food, artisan crafts, live music and a health fair will all be part of the celebration during the day from noon to 4pm.
The Lighting of the Little Village Arch
Location: 3100 block of West 26th Street, between S. Albany and S. Troy Street
The Little Village – 26th Street Area Chamber of Commerce announces the lighting of the Little Village Arch in lieu of hosting the 26th Street Mexican Independence Day Parade and the Fiestas Patrias Festival originally scheduled to take place the weekend of September 10-12, 2021. Instead, the historic Little Village Arch will be lit for a month starting September 1 through September 30, 2021, in celebration of Mexican Independence Day and related festivities. The decision was made out of an abundance of caution and concern for the health and safety of Little Village community residents and visitors as COVID-19 numbers now continue to rise in Illinois.
Frida Kahlo: Timeless
Location: 425 Fawell Blvd., Glen Ellyn
Featuring a collection of pieces on loan from the Museo Dolores Olmedo in Mexico City, "Frida Kahlo: Timeless" explores the life and work of one of the most well-known painters of the 20th century. With 26 original pieces on display, accompanied by a historical exhibit that dives into the details of Kahlo's life, visitors will be able to gain context for the artist's work, learning about the bus accident that led her to persue a career as an artist and her meeting (and marriage to) artist Diego Rivera. Additional items on display include reproductions of Kahlo's distinctive clothing, more than 100 photographs from throughout her life and a Kahlo-inspired garden.
Pilsen Vendor Market
Location: 1756 W. 19th, Chicago
Nonprofit gallery and community space Pilsen Art House hosts this weekly indoor and outdoor market, featuring local vendors and artists selling jewelry, candles, paintings and other handmade goods. You can stop by every Sunday afternoon throughout the summer—just don't forget to bring (and wear) a mask.
National Museum of Mexican Art
Location: 1852 W. 19th Street, Chicago
Come to The National Museum of Mexican Art, where you can immerse yourself in the richness of Mexican art and culture right here in Chicago. Whatever your background, you'll connect to this museum on a very personal level. We showcase 3,000 years of creativity from both sides of the border, connecting museum visitors to the diversity of Mexican culture.  You'll find NMMA in Chicago's Pilsen neighborhood. Here, in the heart of the city's Mexican community, our 11,000-piece permanent collection meets the highest museum standards.
Mexican Independence Day in Cicero
Location: 34th Street and Laramie Avenue
Cicero will host their annual Mexican Independence Day festivities on Saturday, Sept. 18th and Sunday, Sept. 19th, featuring musical acts, such as Los Bondadosos and Los Barón de Apodaca. Festival goers will be able to enjoy carnival rides, authentic Mexican food, folk performances, and more.