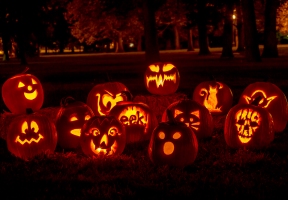 The City of Chicago announced the return of Halloweek, which promotes safe ways to celebrate Halloween during the COVID-19 pandemic and brings a full week of Halloween-related activities across the city of Chicago. Halloweek is one of the many parts of My CHI. My Future., an initiative launched in 2020 by Mayor Lightfoot that connects youth to safe and engaging opportunities during out-of-school time. Halloweek activities will begin October 23 with the 3rd Annual UPSIDE DOWN Parade from 12-3 PM in Washington Park and conclude on October 30 with the return of Arts in the Dark Halloween Parade on State Street from 6-8 PM. The City has several planned events and activities for Halloweek:  
• The Chicago Park District with support from sponsors Mars Wrigley and Xfinity, the Chicago Police Department, The Chicago Public Library among others will help residents celebrate 'Halloweek on the Block' with eleven pop-ups on residential streets throughout Halloweek 
• The Chicago Park District will host virtual and in-person programming throughout the week from October 23 to October 30, including the Campfire Horror Movie Series. Residents will enjoy Halloween themed treats and giveaways from Mars Wrigley and Xfinity at various events, while supplies last 
• Residents are encouraged to upload their Halloween costume pictures on www.chicagohalloweek.org and Instagram for a chance to win a 10-pound Blommer Chocolate bar 
The City of Chicago is grateful to all our City Departments and partners who will help make Halloweek 2021 a successful event for all Chicagoans to enjoy.  A complete list of updated guidelines and upcoming details can be found at www.ChicagoHalloweek.org.