By: Ashmar Mandou
With the air of excitement and new possibilities surrounding us, we say goodbye to our final days in 2021, and look to a brighter, healthier, and a more compassionate future in 2022, a year in which we hope you achieve all your goals and bucket lists. Whether it's more family time, learning a new language, living a minimal lifestyle, or discovering new neighborhoods in your city, we cheer you on as you set your intentions. To help set the tone for the New Year, we asked City leaders from all walks of life to share their goals for the upcoming year with hope that their goals will inspire and motivate you to live your best life. Happy New Year, everyone.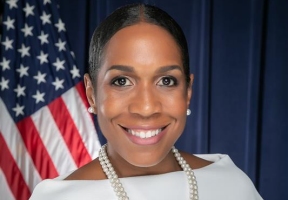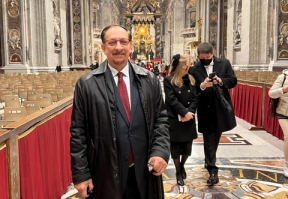 "It's no doubt that we faced many challenges, as a state and as a nation, in 2021. But we faced every obstacle head on, and we did it as a community. As we close one year and enter the next, I think of the new chapter we are writing in Illinois to address the decades of disinvestment and trauma caused by the War on Drugs through the Restore, Reinvest, and Renew Program. We aren't just putting funding into communities—we're putting them at the forefront of policy decisions. That has been at the heart of our work, and my resolution is to carry that spirit into 2022 for the R3 Program's second round of funding and all our efforts to expand equity and opportunity across Illinois."  -Lieutenant Governor Juliana Stratton
"As I reflect on this past traumatic year with the pandemic and sorrowful stories my wish for the coming year is for not only me but for all of us to practice the "three C's," compassion, consideration and care! May we be more understanding with those around us, be as polite as possible, and most important be much more helpful to those whose lives touch us, that can't help themselves.  That's my New Year wish for 2022." –President of Latino Art Beat Don Rossi Nuccio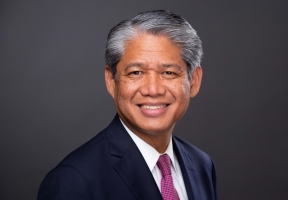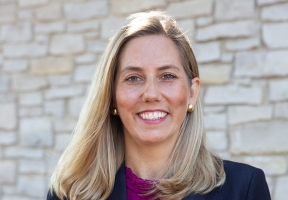 "Professionally, to inspire a shared vision and lead ComEd in advancing the goals of the new clean energy law. Personally, to discover, explore and experience the communities of Chicago and northern Illinois." –CEO of ComEd Gil C. Quiniones
"It's been a big year for Lincoln Park Zoo. I am honored to have been named the zoo's President and CEO-elect, so many of my resolutions are aimed at setting me up for success in that regard. Since I start my new job January 1, 2022, this is the perfect time to think about resolutions. My main professional resolution is to continually enhance and grow our programs so we can better partner with our community, or as we say it through our tagline "For Wildlife. For All." Personally, my resolutions are pretty simple but equally important: drink more water, walk more, and spend less time on my phone." –President and CEO-Elect of Lincoln Park Zoo Megan Ross, Ph.D.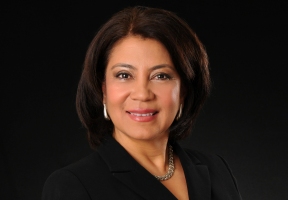 "For 2022 I am focusing on providing the children and families Gads Hill Center serves with the very best educational, social and mental health services we can, and that they so much need. As we continue to manage through the Covid pandemic it is vital that we listen to the needs in our community around mental health and education, ensuring that all our children and their families have the resources, support networks and access to opportunities that they deserve. Personally, I am focused on continuing to provide leadership and voice for our communities and build coalitions and partnerships that will create real value for the most vulnerable amongst us." –CEO of Gads Hill Center Maricela Garcia
"My resolution is to continue to strive to continue to attract more new businesses that bring more jobs to our town. I also want to ensure the safety of every citizen in the Town of Cicero and do everything possible to eliminate crime. I want our residents to feel safe and enjoy all of the benefits that the Town offers, whether they are seniors, families, or young people. I want Cicero to provide the best services while holding down property taxes. We don't control all of the many taxing agencies like the County or the State, but I continue to work with the Cicero Board of Trustees to maximize our services, provide the highest quality of benefits and make Cicero the best place to live in the Chicagoland suburbs." –Cicero Town President Larry Dominick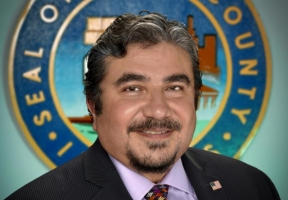 "In the next year, I have three main priorities as your County Commissioner.  The first is to continue waging an aggressive war on COVID-19. The facilitation of County resources with local townships has made a tremendous difference, shown in the higher-than-average vaccination rates in many of the towns and cities that make up the 16th District. Building trust between local government, organizations and the residents they serve is our only way out of this pandemic.  I also will continue to fight for infrastructure funding, specifically to mitigate the upcoming spring flooding.  Lastly, I want to give more resources and aid to mental health and drug treatment facilities.  We must protect both people's physical health and their mental health during these tough times.  Outside of my work, my personal resolution for the year is to keep myself and my staff healthy despite our often-stressful work and schedules.  I am so grateful to serve as your County Commissioner and I am very excited to build off the many successes of this year to make 2022 even better." –Cook County Commissioner Frank Aguilar
"For 2022, first and foremost, I want to ensure the employees of the Circuit Court Clerk's Office remain safe and healthy. We also are working on the complete implementation of our electronic case management system and its certification with the Illinois Supreme Court. Since 2017, the Cook County Board of Commissioners has invested significant sums of money into the creation of an electronic case management system. Since taking office, we spent considerable time and resources ensuring the successful implementation of the system for Probate, Domestic Relations, Domestic Violence, Chancery, Law, and Civil divisions. In 2021, we successful integrated over 569 million files into the case management system. In early 2022, the final implementation will be Traffic Division, another 210 million files. Personally, I resolve to spend more time with family and friends. Like everyone else, the pandemic has me more focused on what's truly important – the health and safety of my family, loved ones, friends, and equally important, the health and safety of everyone. I wish to extend to all my heartfelt wishes for a truly blessed 2022." –Clerk of the Circuit Court of Cook County Iris Y. Martinez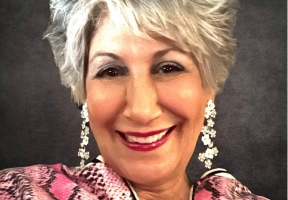 "In my grandsons first year, I continue to be thankful for family. In these difficult times, find gratitude in our company and staff's ability to come back, stronger together. Remember both personally and professionally that it takes a village to move mountains. In my photography the common thread in my work is to find the quiet in the chaos. Don't stop dreaming and make space for others." -President of Broadway in Chicago Lou Raizin
"Professionally, I want to be most effective, efficient elected financial office in the country and I want the next study to come out of my think tank to have national implications. Personally, I want to continue being the happiest, funniest, smartest 72-year-old I know and I want to keep working with – and celebrating – the communities and people speaking 108 languages that call Cook County home." –Cook County Treasurer Maria Pappas