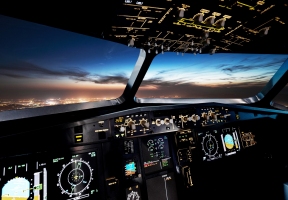 Choose Chicago understands that while tourism and hospitality play a pivotal role in the city's workforce development and economic vitality, BIPOC (Black, Indigenous, and People of Color) talent and leadership is underrepresented in the tourism and hospitality industries. To that end, Choose Chicago is proud to collaborate with United Airlines on an all-new Equity, Diversity & Inclusion (EDI) Apprenticeship Program, with support from Tourism Diversity Matters (TDM). United Airlines will fully fund this Apprenticeship Program for the 2022 calendar year, benefiting one lucky candidate selected to complete this competitive pilot program. The central terms of the Equity, Diversity & Inclusion (EDI) Apprenticeship Program are as follows:
• One (1) emerging professional from a BIPOC community will be selected for an apprenticeship that includes:
• Six hundred hours providing substantial experience working within multiple departments at Choose Chicago;
• Exposure in working with United Airlines for 4-6 weeks;
• Paid stipend during the program (at minimum $17/hour) along with transportation and meals monthly stipend;
• Employment upon successful completion of program.
For more information and to learn how to apply for the Apprenticeship Program visit:
https://www.choosechicago.com/about-us/equity-diversity-and-inclusion/apprenticeship-program/