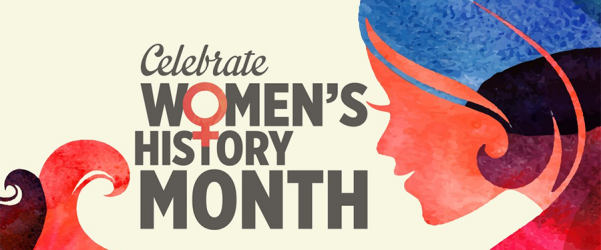 By: Ashmar Mandou
In recognition of Women's History Month, a time to celebrate the achievements of women fighting for equal pay, environmental rights, and social justice, we place a spotlight on the various organizations across Chicago dedicated to empowering and uplifting women. Chicago has a vibrant community of women-own businesses and organizations looking for individuals to lend their time, resources, expertise, and voices that will impact generations to come. We have compiled a list of organization to help get you started. Happy Women's History Month.
Woman Made
As a 501(c)3 tax-exempt non-profit organization, Woman Made works hard to pursue their mission to support, cultivate and promote the diverse contributions of women and non-binary artists through exhibitions, membership and community dialogue programs. Make a tax-deductible donation today to support their work. To learn more or to donate, visit www.womanmade.org.
Deborah's Place
Deborah's Place opens doors of opportunity for women who are homeless in Chicago. Supportive housing and services offer women their key to healing, achieving their goals and moving on from the experience of homelessness. They seek to fulfill their mission through the expression of their core values, safe, clean and affordable housing, strives for continual growth development and support. To get involved or to donate, visit www.deborahsplace.org.
Women Employed
The mission of Women Employed (WE) is to improve the economic status of women and remove barriers to economic equity. WE relentlessly pursue equity for women in the workforce by effecting policy change, expanding access to educational opportunities, and advocating for fair and inclusive workplaces so that all women, families, and communities thrive. WE pursue equity for all. Check out how you can support WE, at www.womenemployed.org.
Women United Chicago
Women United Chicago is a team of problem solvers seeking to make a positive impact on your organization and the world around. Women United Chicago provides a range of consulting services to organizations seeking transformation and growth. From fundraising and communications to visual identity to professional trainings, they create powerful tools that grow brans and build influence. To donate or to get involved, visit www.womenunitedchicago.org.
WGIRLS Chicago
WGIRLS Chicago is a 501(c)(3) non-profit with the mission to support organizations committed to empowering women and children across Chicago communities. They are a diverse group of young professional women who dedicate their free time to fundraise and volunteer for various Chicago non-profits. Alongside their volunteering and fundraising efforts, WGIRLS Chicago is constantly looking for opportunities to provide an environment that fosters personal and professional relationships among WGIRL members. To volunteer or to learn more, visit www.wgirls.org/chicago/