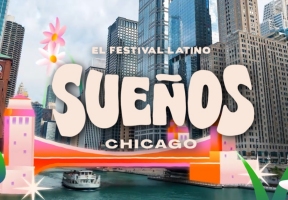 Sueños is hiring 18+ years old candidates who are interested in working and gain experience at Sueños festival. Sueños is seeking staff members who are fluent in Spanish to join their Guest Services team! This team focuses on the guest experience and will encompass gate operations, greeters, lost & found / information services, sustainability program oversight, and accessibility programs. Morning and evening shifts are available, but Sueños Festival management team will allow and encourage working doubles. The shifts are as follows and they are the same for both days:
Double shift- 11:30am-10:30pm
Morning shift- 11:30am-5:00pm
Evening shift- 4:30pm-10:30pm
Guest Services Staff Rate: $15.00/hr.
Chicago locals are preferred for there will not be travel/lodging provided. Meals will be provided for the shift(s) worked (Lunch and/or Dinner). You will be hired as a temporary employee. If you are interested in working at Sueños, email Suenos@thebarnstorm.co with the subject line of "SUEÑOS INTEREST". From there, they will send a link to get registered in their staffing database and share the application.