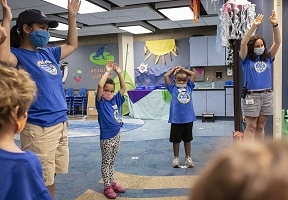 Shedd Aquarium announced it has been awarded a $1 million grant from Bank of America in support of its Centennial Commitment. Specifically, the funding will fuel the aquarium's involvement in programs across Chicago's south and west sides and in the city's parks, increasing access to nature and providing opportunities for learning and curiosity with youth in the city throughout the summer months and beyond. Bank of America's support will be applied to a variety of programs co-created with community leaders and designed to make Shedd Aquarium programming more accessible within Chicago communities. These activities, camps and festivals will reach youth throughout the year, including during a critical time when school is not in session. Based in neighborhoods like Austin and North Lawndale, residents will not need to travel far to experience the wonder of the aquatic animal world. Some of the creative programs Shedd will be a part of, supported by Bank of America include:
• Shedd's participation in Project Exploration Summer Camp, a hands-on STEM camp in parks and libraries throughout Austin and other Chicago neighborhoods on the south and west side, featuring experiential learning opportunities in partnership with youth serving organizations.
• Shedd's involvement in Park Voyagers, a program collaboration between Museums in the Park and the Chicago Park District that brings the wonder of cultural institutions like Shedd directly into parks across the city to provide engaging learning experiences and activities.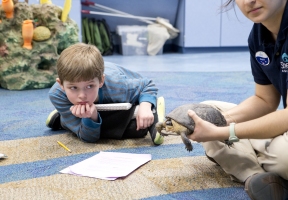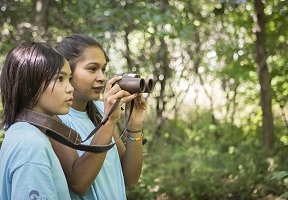 ​Photo Credit: Shedd Aquarium