By: Ashmar Mandou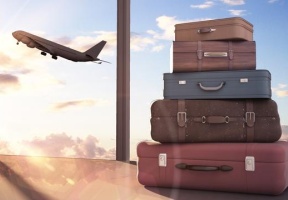 Travel enthusiasts are making up for the last two years of lockdown and restrictions, as nearly seven in ten Americans, 69 percent, are planning to travel this summer and 60 percent saying they are likely to take additional vacations this year compared to 2020-21, according to a recent survey conducted by Morning Consult and commissioned by the American Hotel and Lodging Association (AHLA).
To take advantage of the latest travel boom, hospitality and business leaders in Chicago held a press conference Wednesday morning at the Allegro Royal Sonesta Hotel in the Chicago Loop, to discuss strategies on how to reignite travel and tourism to the Chicago area.  "The COVID-19 pandemic has left an indelible mark on travel, but we are optimistic about the future," said Chip Rogers, president & CEO of the American Hotel and Lodging Association. "Now is the time for places like Chicago to help us promote the return of travel – especially meetings and events. Hotels have always been a major economic engine in our country, including Illinois. We stand ready to continue this role as we emerge from the pandemic."
Due to pandemic-related travel reductions in 2020 and 2021, Illinois and Chicago hotels lost more than $5.4 billion in room revenue, resulting in a drop of more than $1 billion in state and local tax revenue. Another national survey shows that 77 percent of business travelers say it is more important than ever to bring back business travel. The same survey showed nearly two-thirds of business travelers said increased reliance on virtual work during the pandemic negatively impacted both productivity, 64 percent, and workplace culture, 65 percent.
"Tourism is an essential element of our city's overall economic health, and we are thrilled to see both leisure and business travelers returning to Chicago following the pandemic," said Jack Lavin, President & CEO of Chicagoland Chamber of Commerce. "As the voice of the Chicago business community, the Chicagoland Chamber of Commerce and its members are working to help bolster tourism in Chicago in partnership with our city's hotels, restaurants, and our invaluable workforce to continue to grow this important industry."
"I have the opportunity to see the hard work of our hotel industry workforce up close every day. Through the trials and tribulations of the pandemic, our workforce is stronger and ready to take on the renewed wave of travel to our city," said Juan Leyva, Vice President of Operations, Oxford Hotels and Resorts and General Manager, LondonHouse Chicago. "As tourism picks up, our hotels stand ready to give travelers the highest quality of service and experiences possible."
Members of The American Hotel and Lodging Association, Choose Chicago, Chicagoland Chamber of Commerce, Illinois Hotel and Lodging Association, and the Oxford Hotels and Resorts, LondonHouse Chicago were all present on Wednesday's press conference.