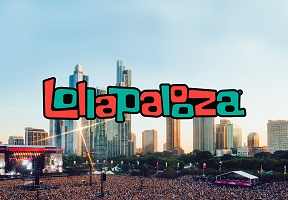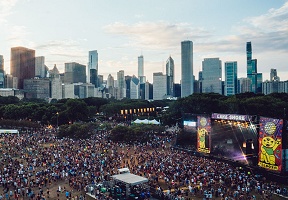 Lollapalooza returns to Chicago on Thursday, July 28–Sunday, July 31, 11am–10pm daily in Grant Park. The highly anticipated festival is expected to draw hundreds of thousands to Chicago's lakefront for the four-day event featuring over 170+ performances on eight stages. As the festival gets underway, the Office of Emergency Management and Communications (OEMC) encourages those attending to enjoy a fun and safe event by adhering to all security precautions and to report any suspicious activity by calling 9-1-1 or notifying on–site security.  The festival in Grant Park boundaries are from Michigan Avenue to the Lake Shore Drive and Roosevelt Road to Randolph Street. All motorists, pedestrians and residents in the area are reminded of the street closures and traffic impacts throughout the weekend. For a map of festival grounds and for public safety details, visit www.lollapalooza.com/safety. 
Festival entrances: Concert-goers can enter Grant Park at the main entrance at Michigan Avenue and Ida B. Wells Drive, or at the north entrance at Columbus and Monroe Street. 
2022 Entry Procedures 
• Bring your Festival Wristband, it must be securely fastened on the right wrist and visible to security as you enter the festival grounds. 
• If you are unvaccinated, the CDC recommends wearing a mask throughout your time onsite. 
• Accessible festival entrance includes designated lanes at entrance for patrons with disabilities marked by directional signage.  
• Check out Lollapalooza's updated bag policy–CLEAR BAGS ONLY–and NO liquids are allowed to be brought into Lollapalooza.  
Security Screening and Enforcement: Each year, security measures are refined and implemented for the event's layered security plan in addition to an enhanced security and law enforcement presence inside and outside the festival. In addition, several security measures are in effect for the safety of everyone entering the event. Prior to entry fans are subject to a full and complete airport-style search to the festival grounds, event security will be searching all bags, administering magnetometer screening and conducting pat-downs. As always, underage drinking is not allowed and the ordinance will be strictly enforced. For more information, visit www.lollapalooza.com.