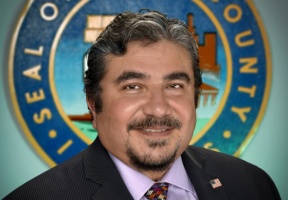 On Thursday, July 28th, The Cook County Board of Commissioners approved funding for transportation-related projects and initiatives led by the County's Department of Transportation and Highways (DoTH). These vital projects will boost economic development, build up regional transportation and improve the quality of life throughout Cook County. "We must continue to bring funding to our communities – everything is connected," said Cook County Commissioner Frank J. Aguilar.  "Improving street safety allows for more people to take advantage of the amazing things their communities have to offer. It increases accessibility, for residents to receive medical care, for residents to participate in family friendly events, for residents to frequent local businesses, and much more. I am proud to vote yes and will continue to look for more ways to improve our streets and transportation infrastructure." The location, cost and scope of each project is listed below.
Villages of Forest View and Stickney, City of Chicago | $1.1 million
Emergency deck repairs to Central Avenue bridge over the Chicago Ship and Sanitary Canal.
Cook County | $1.4 million
Maintain, upgrade and replace damaged guardrails and traffic barriers.
Cook County | $13.2 million
Replace and modernize 26 traffic signals and install three fiber optic conduits.
Cook County, City of Chicago | $30.5 million
Reconstruct and resurface roadways, provide bicycle and pedestrian infrastructure as well as intersection safety projects.
To view DoTH's 2022 interactive construction project map, visit: maps.cookcountyil.gov/hwyproject