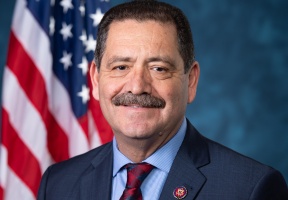 This week, Representative Jesús "Chuy" García (IL-04), Representative Adriano Espaillat (NY-13) and led congressional colleagues in a letter urging the Biden administration to implement an executive order to extend humanitarian parole to Venezuelan asylum seekers and redesignate Venezuela for Temporary Protected Status (TPS).
"Venezuelans fleeing oppressive conditions caused by the economic and political collapse in their country, need and deserve immediate relief. Many lack access to basic human needs like food, medicine, and shelter. Children are suffering from hunger, malnutrition, and trauma," said Congressman García. "We cannot fail them. That's why we are calling on the Biden Administration to swiftly extend humanitarian parole and redesignate Venezuela for Temporary Protected Status to allow these migrants to stay in the United States."
On September 8, 2022, a Notice issued on the Federal Register extended the designation of Venezuela for TPS but did not redesignate Venezuela for TPS. By not redesignating, Venezuelans who entered the United States after March 8, 2021, and meet the TPS eligibility criteria remain ineligible. As a result, relief is denied for thousands of migrants currently residing in the United States that have recently fled unsafe conditions in Venezuela. The ongoing humanitarian crisis in Venezuela warrants a favorable exercise of discretion for parole as well as the redesignation of Venezuela for TPS.