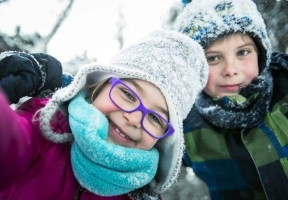 Cradles to Crayons Chicago (C2C) lanza su iniciativa anual "Gear up for Winter" [Prepárate para el Invierno] para proveer a los niños de Chicago con 50,000 abrigos, gratis. Como única organización nacional que atiende la inseguridad de Ropa en los Niños a gran escala, C2C busca donaciones que directamente provean servicios sociales y de salud a las familias. Durante febrero del 2023, C2C recogerá las donaciones de abrigos (tamaño para recién nacido a adulto medio) y otras donaciones en North Center Giving Factory y 30 locales más de Chicago que participan (listados a continuación) y los distribuyen directamente a los socios. Los abrigos pueden comprarse también en la lista de deseos de invierno de Amazon de C2C, y donaciones monetarias pueden recibirse en línea en cradlestocrayons.org/chicago/gear-up-for-winter-2022/. Los sitios de entrega participantes incluyen:
Bridgeport: McGuane Park (2901 S. Poplar Ave., Chicago, IL 60608
Bucktown: Windy City Fieldhouse (2367 W. Logan Blvd, Chicago, IL 60647)
Irving Park: Children's Lighthouse of North Center Chicago (2600 W. Irving Park Rd., Chicago, IL 60618)
Irving Park: Irving Park YMCA (4251 W. Irving Park Rd., Chicago, IL 60641)
Irving Park: Ultimate Ninjas Chicago (2915 W. Montrose Ave., Chicago, IL 60618)
Little Village: Rauner YMCA (2700 S. Western Ave., Chicago, IL 60608)
Logan Square: Moonwalker Café (4101 W. Belmont Ave., Chicago, IL
Logan Square: McCormick YMCA (1834 N. Lawndale Ave., Chicago, IL 60647.