By Daniel Nardini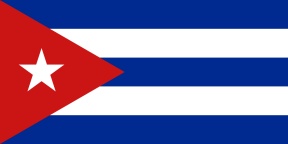 I went through Cuba and Puerto Rico when I was young. The two have in so many ways a shared history. They were colonized by Spain, and eventually became independent from Spain at the end of the Spanish-American War (1898-1899). Their cultural roots is a combination of Spanish, African and native Amerindian peoples. But this is where the similarities end. Just seeing Cuba's capital Havana was a sad lesson of how socialism had failed. The streets were dirty and in some areas cracked. The old Spanish colonial buildings looked worn, the stairways were beginning to fall apart, the plaster on the walls was peeling off, the balconies did not look safe to step on, and the doors were barely on their hinges. San Juan in Puerto Rico by comparison had a beautifully maintained old Spanish colonial section. The streets were well maintained, the buildings were brightly painted, the balconies looked as good as they probably did for centuries, and there were a lot of small family-owned businesses selling high-end art crafts in those old Spanish colonial buildings.
The Cuban people seemed happy, and yet they were sad. They as well as I could see the poverty around them, and I could clearly see food shortages as well as a lack of consumer goods. Even the hotels in Havana had their issues. Each hotel room had only one key, and if a tourist lost it the hotel management might have a serious problem replacing it because they did not have the resources to replace the key. The Havana hotels might not have certain food items on the menus, so there might not be lunch or dinner. No such shortages existed in San Juan. The hotels had card keys, and I could easily get breakfast, lunch or dinner. There was no such thing as computer access in Havana. Only the government newspapers and government TV was available in Cuba. There was no other news information. I could get news from just about anywhere in the world on the many channels on TV in San Juan, and international newspapers and magazines were available in the hotel lobbies in San Juan. I saw people having to cue in line for even the basics of food in so many places in Havana. No one had to worry about that in San Juan.
I remember the thousand and one contrasts between Havana and San Juan as I see on youtube how so many Cubans are now trying to flee to the United States for political asylum and a better quality of life. For all of the problems that Americans may have, and for all of the political issues that exist in the United States, we still freedoms not possible in Cuba, and a quality of life the average Cuban I saw did not have. The people in both Cuba and Puerto Rico are beautiful, but their realities could not be more different. If Puerto Ricans want to start another life in the United States, they can fly to America. Cubans have to find any way they can to escape their country because the government more often than not will not let them go. This is why we are now seeing tens of thousands of Cuban along with Nicaraguans and Venezuelans trying to escape their countries because of the ugly stain of socialism. In my case, I had the luxury of seeing Cuba, for better or for worse. Cubans did not have that choice as they still do not. I feel for all of the Cubans as well as Venezuelans and Nicaraguans who have had to flee their countries. They have had to leave their families, their friends and everything they ever knew behind. My images of Cuba is tempered by this reality.