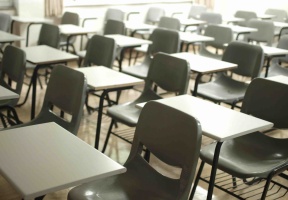 Two dozen Chicago Public Schools' (CPS) high schools earned the 2022 College Board AP® Computer Science Female Diversity Award for achieving high female representation in Advanced Placement computer science courses. The 2021-22 School Year also marked the third consecutive year that female and non-binary students comprised the majority of AP Computer Science Principles exam takers throughout the District. Schools honored with the AP Computer Science Female Diversity Award maximized their commitment to computer science education by expanding girls' access to AP computer science courses, specifically in AP Computer Science A (CSA) and AP Computer Science Principles (CSP).  The following schools achieved either 50 percent or higher female representation in at least one of the two AP computer science courses or the percentage of the female computer science exam takers met or exceeded that of the school's female population during the 2021-22 school year: 
● Aspira Business and Finance High School 
● Aspira Early College High School 
● Back of the Yards High School* 
● Chicago Academy High School* 
● Curie Metropolitan High School*
● Greater Lawndale High School for Social Justice* 
● Gwendolyn Brooks College Prep Academy* 
For the full list, visit www.cps.edu.