By: Ashmar Mandou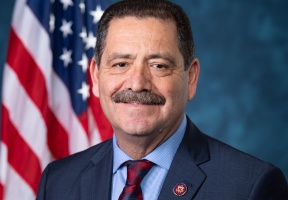 Mayoral Candidate Jesús "Chuy" García unveiled an ambitious public safety plan in front of a crowd at the City Club of Chicago on January 13th. The safety plan places a spotlight on transparency, community efforts, accountability, and takes aim at restructuring the Chicago Police Department. "I won't accept a future where Chicagoans are forced to live in fear. We deserve a city we can be proud of, a city we can feel safe in. And we deserve a mayor whose first step is to take action, not make an excuse," said García. "No corner of this city is untouched by crime and the associated trauma. I promise to do what I've always done: bring people together and unify our city. Together, we will address the root causes of violence and ensure law enforcement has the tools they need to keep us safe. We will create a more transparent, accountable police force, one that is modern and fully staffed. We will build a safer Chicago." García laid out his plans on what he hopes to accomplish if elected Mayor. Below you will find a few items on the agenda that García shared at the City Club of Chicago.
• Replace Superintendent Brown. Superintendent Brown has failed in his mission of leading the Department. He is not trusted by his officers or by the public. He will be replaced with a leader who shares my vision of modern policing. The new superintendent of police must be a leader who inspires the rank and file, understands modern policing strategies, can lead a cultural and professional transformation, is eager to build trust with our communities, and who understands our city. It is my hope that we can find that new leader from within the Department's ranks.
• Transition mental health and other interventions to civilian teams that are appropriately trained for the purpose. This issue received a lot of lip service from the administration, but inadequate action. Some behavioral intervention pilots were implemented, but they keep getting undermined and delayed by CPD leadership. I will move expeditiously to deploy trained civilians where appropriate and deploy the more expensive and scarce sworn personnel for crime prevention and criminal law enforcement.
• Invest in community intervention and preventative efforts Chicago is home to some of the most innovative Community Violence Intervention efforts in the nation. But they are under-resourced. Even worse, they are undermined by Mayor Lightfoot and her administration. The tragedy is that Mayor Lightfoot knows this. She talks about increased cooperation. But lip service is not leadership. The city needs a Deputy Mayor of Public Safety and an Office of Violence Reduction that are properly staffed, led by someone with violence intervention experience. Today those functions are poorly staffed and ineffective.
• Improving public safety means committing to produce outcomes. No mayor has been willing to set goals, and that leaves everyone feeling helpless. It does not have to be that way. Let's set milestones that residents understand and support, as make data publicly available so that progress can be measured, and government can all be held accountable.