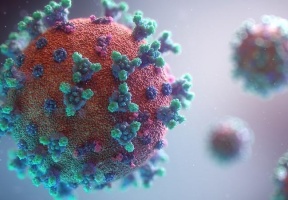 Chicago and Cook County have moved from the Medium down to the Low COVID-19 Community Level, according to the latest Community Level metrics released by the Centers for Disease Control and Prevention (CDC).  New local COVID-19 hospital admissions dropped below the threshold of 10 per 100,000 over seven days for the first time since mid-November of 2022. All of the Chicago metropolitan collar counties are also at Low, as counties across the U.S. see similar downward trends of COVID-19 risk level. In all, 82 of Illinois' 102 counties are at the Low Level this week (74 last week), while 20 are Medium (25 last week), and none are High (3 last week). Nearly 70 percent of U.S. counties are at Low, and fewer than 4 percent are High. At a Low COVID-19 Community Level, the Chicago Department of Public Health (CDPH) recommends individuals:
• Stay up to date with COVID-19 vaccines.
• Get tested if you have symptoms.
• If you test positive for COVID, follow all isolation guidance, including wearing a face mask.
• If you are at high risk for severe illness, talk to your healthcare provider about whether you need to wear a mask and take other precautions.