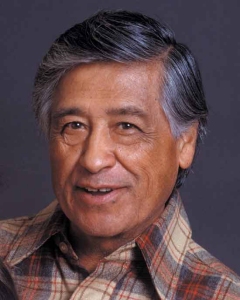 The Chicago Zoological Society, which manages Brookfield Zoo, is inviting all Chicagoland area students in grades Pre-K through 12 to participate in an art contest reflecting the spirit of Cesar Chavez and the United Farm Workers and their commitment to improving the standard of living, wages, and working conditions of farm workers through nonviolent social action.
Accepted mediums for the artwork are one or a combination of the following: watercolors, acrylics, pastels, colored pencils, crayon, collages, or ink. (Photography, letterpress, or digitally created artwork of any kind will not be accepted.) Participants are only allowed one entry. All entries must be received by the Society on or before March, 28th, 2014.
Artwork should be submitted to Cesar Chavez "Speak Through Art" Contest, Brookfield Zoo, 3300 Golf Road, Brookfield, IL 60513. For official rules and further information, go to www.CZS.org/ChavezArt. A celebration will take place on Sunday, April 6, at Brookfield Zoo's Pavillions.
Additionally, everyone is invited to visit the State of Illinois' website at www2.illinois.gov/serve/pages/cesar_chavez.aspx to learn about the Cesar Chavez Learn and Serve Program. To learn more about the United Farm Workers, go to www.UFW.org.