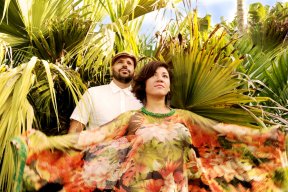 By: Ashmar Mandou
Chicago's culturally rich and historic Pilsen neighborhood will host its annual Pilsen Arts and Music Festival (Pilsen Fest), now in its sixth year. The festival will take attendees through the sights, sounds, and cuisine of what makes Latino and Mexican culture, said Esmirna Garcia, Pilsen Arts and Music Festival Director of Operations. Earlier this week, Lawndale Bilingual Newspaper interviewed Garcia to talk further on about Pilsen Fest and what she is looking forward to the most this weekend.
Lawndale Bilingual Newspaper: Pilsen Arts and Music Festival is now in its sixth year and exponentially developing each year. What do you attribute the festival's success?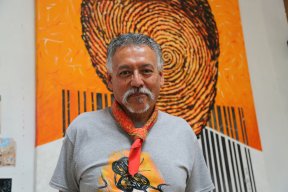 Esmirna Garcia: As members of the community, Pilsen Fest organizers not only put together an extensive, content-filled program for a three day festival, but we are active with many other event and programs throughout the year. Our success is attributed to our engaged community who see the value of promoting the arts and culture, the platforms that we are building for others to express their art, the safe space, fun times as well as acknowledging the careful thought we place on each and every component of our fest. From the music, to the spoken word on stage, to the great food and local handmade market place on display at the fest.
Pilsen Arts and Music Festival is a celebration of culture through various mediums, how would you describe the significance and contribution of a festival like this for Chicago?
Our contribution to Chicago in the art and culture aspect is we build platforms. Moreover, we view and value the different art forms and expressions equally. We strongly believe that placing (for example) spoken word on the main stage before a headliner, when we have a larger audience is essential in exposing people to new, diverse or less popular forms of art and expression.
What can festival goers expect to see this year?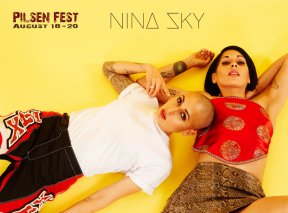 Musical highlights including Billboard chart-topping musicians Nina Sky, Grammy and Latin GRAMMY Award winner iLe, Mexican rock band Rey Pila, Nina Diaz who was named one of the most exciting rock vocalists by National Public Radio's David Brown, Miami-based Latin iTunes chart-toppers Elastic Bond, and emerging pop-duo LOLAA. Local musicians include Purple Tokyo, Décima, and Avantist with remaining acts currently competing in a "battle of the bands" for the final spaces. Festival goers will also get a taste of Pilsen's food and handmade goods and crafts.
Renowned artist Hector Duarte will unveil a year-long project called, "Pilsen Family Encounter." What can you tell us about his work?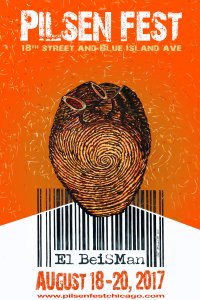 Family Encounter Project is an impressive, generation-spanning collection of photographs, historical artifacts, and memories which have been assembled over a two year period. For his contributions to the art community and in recognition for calling Pilsen home, Hector Duarte will be awarded with Revueltas Award in Visual Arts when the Family Encounter Project is unveiled on Friday.
What you are looking forward to the most at this year's Pilsen Arts and Music Festival?
The kids. They are the biggest inspiration when we see them loving, playing, creating and having fun with their family.
Pilsen Arts and Music Festival
August 18th through August 20th
W 18th St., and S. Blue Island Ave., Chicago, IL
Suggested donation is $5