By: Ashmar Mandou
Check out some of the Midwest's illustrious places to escape for the weekend –for entertainment, outdoor fun, or relaxation.
Door County, Wisconsin
The 100-step climb to the top of Cana Island Lighthouse in Bailey's Harbor rewards visitors with some of the best views of Lake Michigan's Door County shoreline. Walk along the rock-ledge shore for great photo ops of the 1870s-era lighthouse, or stack stones and leave a little statue behind. All along the peninsula, roadside cherry stands, state parks and small towns keep visitors coming back.
Mackinac Island, Michigan
If you're going to wile away the summer on a front porch, why not go to the biggest one of them all, at Mackinac Island's iconic Grand Hotel. Most visitors come to this no-cars-allowed island for leisurely carriage rides and fudge-munching, but if you leave the downtown area, you'll find yourself in one of Michigan's prettiest state parks, where a 70-mile trail network winds through woods and limestone outcroppings.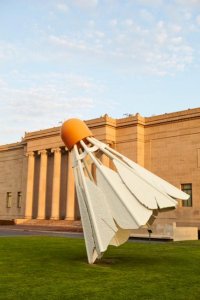 Kansas City, Missouri
The state's largest city has way more to offer than its famed jazz and barbecue, but those are good places to start. Fill up on juicy BBQ at one of dozens of joints (some favorites include: Arthur Bryants, Fiorella's, and Joe's Kansas.) Exhibits at the American Jazz Museum tap KC's musical heritage. Other outstanding museums in the city include the Nelson-Atkins Museum with its 22-acre sculpture park, the National World War I Museum at Liberty Memorial, the Negro Leagues Baseball Museum and the National Museum of Toys and Miniatures.
Minneapolis, Minnesota
The larger of the Twin Cities does everything on a grand scale. It has more theater seats per capita than any city outside New York, it has the largest mall in America, and its miles of trails trace the second-longest river in America –the Mississippi. Minnehaha Park includes 10 miles of trails near the river, plus the 53-foot-tall Minnehaha Falls.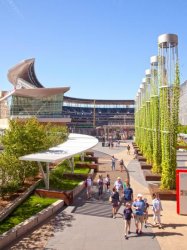 Traverse City, Michigan
When you pack your bags for this Lake Michigan harbor town, include your sense of adventure. Lively experiences –wine-country tours by bike, pub crawls by water, and summer camp for grown-ups –color escapes. Spend a day in the sun at one of the city's six public sandy spots. Popular Clinch Park sits downtown. Also downtown: amazing eats. Stone arches shelter diners enjoying traditional Italian cuisine at Trattoria Stella inside The Village at Grand Traverse Commons, which is also home to an art gallery, boutique shops and wine tasting room.