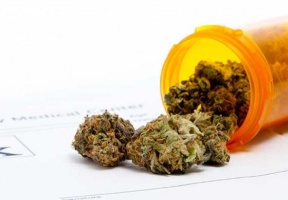 The Illinois Department of Insurance (DOI) announced that the state is taking additional steps to curb the growing opioid crisis in Illinois. The DOI is asking the federal government to approve five critical changes to its Health Care Benchmark Plan, ensuring that people who struggle with substance use disorder have access to the most affective forms of treatment. The Benchmark plan serves as a minimum scope of benefits that most health plans sold in Illinois must cover. The Illinois DOI hosted an electronic public notice and comment period to solicit recommendations from the public this past Spring. Based on the analysis of the comments and the expertise of the providers and researchers, DOI revised the Benchmark Plan with the aim of reducing addiction and overdose by:
• Covering alternative therapies for chronic pain,
• Improving the way opioids are prescribed, and
• Expanding access to mental health and substance use disorder treatment and services.
DOI submitted its revisions to the Federal Centers for Medicare & Medicaid Services on Sunday, July 1st, making Illinois the first state in the nation to address the opioid crisis through its Benchmark plan. If approved, private health care insurers in Illinois would be required to cover alternative therapies for chronic pain, issue short-term prescriptions for chronic pain, remove barriers to prescribing Buprenorphine products for medically assisted treatment (MAT) of opioid use disorder. The changes would go into effect for plan year 2020.