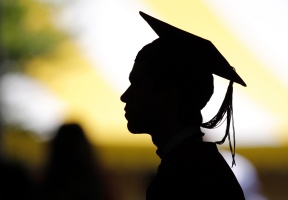 Attorney General Lisa Madigan criticized the U.S. Department of Education (Department) and Secretary Betsy DeVos for putting the interests of predatory for-profit schools ahead of students.  Madigan and 19 other attorneys general submitted comments to the Department sharply rebuking proposed changes to borrower defense regulations. If enacted, Madigan said these rules would make it more difficult for defrauded students to obtain financial relief while protecting unscrupulous and predatory schools. "Students need to have their loan debt forgiven if they attended a school that lied to them and failed to provide them education and training," Madigan said. "Students should not be left footing the bill when a school breaks the law." Borrower defense is the process by which students who have been defrauded by their schools can have their federal student loans forgiven. For example, after the collapse of Corinthian Colleges in 2015, Madigan led an effort to ensure the Department provided loan relief to tens of thousands of defrauded students around the country, including thousands of students in Illinois.  In the letter to Secretary DeVos, Madigan and the other attorneys general said that the Department's proposed regulations would make it almost impossible for students to secure debt relief. They also outline a number of issues with the Department's proposal, including: 
• Imposing new, more stringent burdens on students in order to establish a claim and get relief.
• Excluding state attorneys general from efforts to protect students and disregarding the states' role in higher education.
• Requiring students to default on their loans before a claim for forgiveness can be submitted.
• Providing an unreasonable and inadequate timetable for borrowers to submit claims.