Compiled by Ashmar Mandou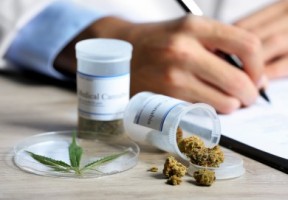 Political Sidebar is a weekly round-up of commentary from elected officials around the Chicagoland area discussing topical issues affecting their communities.
Castro Gives School Nurses Ability to Administer Medicinal Cannabis
"There are many students across the state who rely on medicinal cannabis as part of their medical regimen," Castro said. "Ideally, the parents of these students would provide the medications, but it's often the case that the parents are unable to make it to the school due to other commitments. By giving school nurses the ability to administer these important medications, we can ensure that students across Illinois are getting the proper treatment they require." Senate Bill 455 grants school nurses or school administrators the right to administer or supervise the self-administration of medical cannabis-infused products to students who are registered as qualifying patients of the Medical Cannabis Pilot Program.
Munoz Law Helps Locate Missing Persons Sooner
To help with locating missing persons, Assistant Majority Leader Tony Munoz (D-Chicago) sponsored a proposal that strengthens the relationship between local law enforcement and the National Missing and Unidentified Persons Systems. "Finding a missing person requires law enforcement to move fast and cover as much ground as possible and this tool helps them do just that," Munoz said. "By utilizing the national system we will have a better chance of finding missing persons sooner." House Bill 2708 adds NamUS to the list of laboratories law enforcement agencies can coordinate with under the Missing Persons Identification Act. NamUS is a national information clearing house and resource center for missing, unidentified and unclaimed person cases across the country.
Governor Signs Sandoval's Measure to Protect Private Information
Bipartisan legislation introduced by State Senator Martin A. Sandoval (D-Chicago) and signed into law by Governor JB Pritzker was created to help protect confidential documents submitted along with applications for driver's license and state identification cards. "Every person has the right to privacy and that applies to private documents you submit to the state as well," Sandoval said. "Illinoisans should never be afraid that confidential information they give to the state will fall into the wrong hands and this legislation will help prevent this from happening." Senate Bill 1344 prohibits confidential documents submitted to the Secretary of State for driver's license or ID card applications from being released through the Freedom of Information Act.