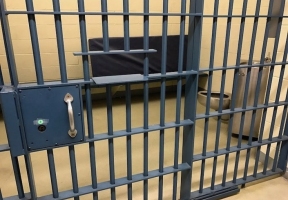 Courtesy of Cook County Commissioner Alma Anaya
As of today, the first death of a Cook County Jail detainee has been reported along with a combined total of nearly 300 detainees and employees who have tested positive for COVID-19. The New York Times has reported that Cook County Jail has the largest single-site cluster of positive cases nationwide. I support the class action lawsuit that local civil rights attorneys recently filed that calls for the further release of Cook County Jail detainees.
At the March 16, 2020 Special Board Meeting of the Cook County Board of Commissioners, I submitted questions regarding actions being taken to protect detainees both at the Cook County Jail and the Juvenile Temporary Detention Center (JTDC) and am deeply concerned at the lack of clarity on the response to COVID-19. Additionally, I am alarmed at today's report that a young person within the JTDC has tested positive for COVID-19 and I urge the leadership there to disclose safety procedures they are adopting to avoid further spread.
Cook County Jail is located in my District, and we can no longer continue to wait while the health and safety of detainees, County personnel, and the broader community are put at risk. The standards and expectations set forth by the "Shelter-in-Place" order from the State of Illinois do not have the same significance for those who are detained, as they do not have a choice when it comes to social distancing or abiding by hygienic guidelines.
Everyone detained at Cook County Jail is awaiting trial, and is therefore innocent until proven guilty. While judicial case reviews are underway and some detainees have been released, the threat of COVID-19 is unrelenting and will not slow its pace. Additional measures need to be taken immediately so that Cook County's response matches the urgency of this life or death situation. These can include: 1) fast-tracking the release of detainees, especially those who have already been granted bond by a Judge; 2) provide needed personal protective gear to detainees and personnel along with sufficient training and cleaning supplied to personnel; 3) conduct regular temperature checks to all within the Jail and JTDC as well as access to testing as needed; 4) expand the allowed hours for movement for those on electronic monitoring so that they can safely complete essential tasks such as going to the grocery store or pharmacy without waiting days for approval or facing any consequences for their movement. At this point of the spread, everyone is at high-risk for infection.
I hereby demand expedited action on behalf of Cook County's criminal justice stakeholders to prevent further infection and the possibility of death from COVID-19. Furthermore, there should not be new admissions to either the Cook County Jail or the Juvenile Temporary Detention Center for the duration of this emergency. Further inaction will continue to place the lives of everyone at Cook County's detention facilities at risk.