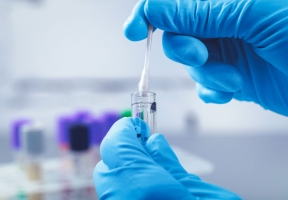 Mayor Lori E. Lightfoot launched a COVID-19 mobile testing pilot program to further the City's mission of reaching residents in communities that are experiencing a disproportionate impact from the COVID-19 virus. The first community-based mobile testing site will begin operating today at Austin Health Center and a second community-based site will begin operating later in the week at Kennedy King College as operations transition there from the static site to mobile testing. Also starting today, the City will begin operating mobile testing on the Northwest and Southwest sides to specifically serve first responders on the frontlines of the pandemic. The City will review the success of the pilot based on key metrics of percent positivity and testing volume to determine how to best expand the mobile testing offerings throughout Chicago, which will be done in coordination with outreach from Community Organized Relief Effort (CORE) and the City's Racial Equity Rapid Response (RERR) team.
The testing sites are open Monday to Friday from 10 a.m. to 4 p.m. and are located at:
• Maria Saucedo Scholastic Academy
• Horizon Science Academy – Southwest
• Dr. Jorge Prieto Math & Science Academy
• Gately Park
• Columbus Park
Any Chicago resident should be tested at the early onset of these symptoms:
• Fever or chills
• Cough
• Mild or moderate difficulty breathing
• Sore throat
• Muscle aches or body aches
• New loss of taste or smell
• Nausea or vomiting
To learn more about the City's testing sites, or to register to get tested, please visit chi.gov/covidtesting.