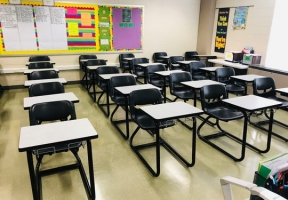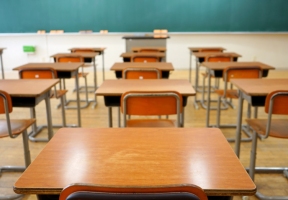 On Tuesday, Governor JB Pritzker announced guidelines that will allow K-12 schools, community colleges, and higher education institutions to safely resume in person instruction for the upcoming academic year. To help schools meet these guidelines and prevent the spread of COVID-19, the Illinois Emergency Management Agency (IEMA) will provide public K-12 districts in Illinois with 2.5 million cloth face masks, allowing K-12 schools to provide a cloth face mask to all students and staff.
The governor was joined by Illinois Department of Public Health (IDPH) Director Dr. Ngozi Ezike, Illinois State Board of Education (ISBE) Director Dr. Carmen Ayala, Illinois Association of School Boards Executive Director Tom Bertrand, Illinois Board of Higher Education (IBHE) Executive Director Ginger Ostro and Illinois Community College Board (ICCB) Executive Director Dr. Brian Durham for today's announcement. This guidance follows the release of industry-specific guidelines for Phase 4 of the Restore Illinois Plan, announced yesterday.
The Illinois State Board of Education (ISBE) received $569 million in federal funding from the CARES Act for K-12 education, approximately $512 million of which will go directly to school districts to address local needs in response to the COVID-19 pandemic. IBSE will use the remaining $54.1 million to provide additional funding to schools in six categories: laptops and tablets, internet connectivity, virtual coaching for teachers, professional development, and support for entities who cannot receive direct funds due to ineligibility for Title I. For the guidelines or for more information, visit www.isbe.net or www.ibhe.org.