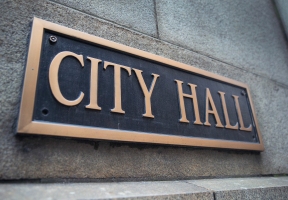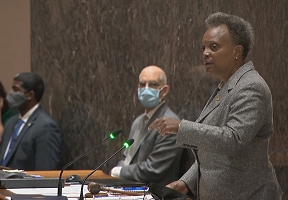 By: Ashmar Mandou
The Chicago City Council on Wednesday passed the City's 2022 Recovery Budget which aims to balance financial stability with investments in the City's residents, communities, and businesses to push Chicago forward into a safer, stronger, and more prosperous city for all of Chicago's residents, said Mayor Lori Lightfoot.
"I am beyond excited to announce the passage of the most progressive and forward-looking budget in our city's history," said Chicago Mayor Lori E. Lightfoot. "As we move away from the pandemic, we must use this opportunity and once-in-a-lifetime funding to address the economic and emotional pain it has wreaked on our communities. This budget, complete with a historic number of investments and policy prescriptions, will meet this moment and help us fulfill our responsibility to uplifting and empowering our residents." 
The Chicago Recovery Plan, a $1.2B once in a lifetime series of investments, focuses on thriving and safe communities, equitable economic recovery and essential city services outlines the strategy for how the City will employ resources in response to the negative impacts of COVID-19 while simultaneously driving economic recovery by making key investments in the hardest-hit neighborhoods and industries to begin to reverse the underlying disparities exacerbated by the COVID-19 pandemic. 
The approval on Wednesday includes a year-long guaranteed income pilot that would distribute $500 monthly cash payments to 5,000 Chicago residents. The $31.5 million direct cash transfer program, which would be the largest of its kind in the country, is the culmination of years of organizing by advocates.  "Today, the Chicago City Council made history by passing what will be the nation's largest publicly-funded direct cash program," said Harish I. Patel, Director of Economic Security for Illinois. "In the wake of the pandemic, we have seen more clearly than ever before how close Chicagoans are to financial disaster, and how far a few more dollars can go in a household struggling to make ends meet. A guaranteed income can offer our neighbors the cash they need to weather this storm and prepare for their futures with hope and dignity. We applaud the Mayor for her leadership and our partners for continuing to fight to put cash in the hands of those who need it most."
Regarding financial stability, the 2022 budget closes the projected $733 million gap with $298.2 million in savings and efficiencies and $491.1 million in new or increased revenues – including the use of ARP resources for essential City services. According to City Council, this budget intends to also provide funding for equity and allow the City to move ahead with Fines and Fees reforms to help individuals get out of debt.