By: Ashmar Mandou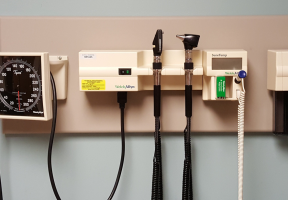 Members of the Illinois Latino Legislative Caucus and Healthy Illinois Campaign celebrated the launch of the Health Benefits for Immigrant Adults (HBIA) program for individuals ages 55-64 regardless of immigration status.
"As our state continues to fight a virus that disproportionately impacts people of color, access to affordable, quality healthcare is more important than ever," said Assistant Majority Leader Lisa Hernandez, D-Cicero. "Expanding Medicaid coverage to undocumented adults is an important step in furthering access to healthcare and ensuring the dignified treatment of undocumented individuals. I am proud to support this legislation that will improve and save lives across the state." Carmen Velasquez, Founder of Alivio Medical Center and Healthy Illinois Campaign "The State of Illinois is making history. Healthcare coverage for all, including the undocumented, is life changing for our community."
The new program aims to ensure that Illinois emerges stronger from the pandemic by lowering the uninsured rate, reducing health care providers' uncompensated care, and ensuring a more equitable health care system for all Illinoisans, according to the Latin Legislative Caucus. Advocates continue to call for the further expansion of coverage to the remaining excluded population ages 19-54 this year. To qualify, you must be a resident of the State of Illinois, must be between the ages of 55-64, must have a household income of no more than 138 percent Federal Poverty Level ($17,774 for an individual), immigration status does not matter.
"A person's immigration status should not limit having access to vital healthcare services. That's why Illinois leads the nation in opening Medicaid enrollment for non-citizens 55+, one of the more vulnerable demographics in our state. This Medicaid expansion is indeed an accomplishment. But it's only one more step that moves us closer to our goal to provide healthcare services for all in Illinois," said Senator Omar Aquino, Illinois 2nd District.
"Over the last two years, we have seen Covid-19 devastate communities that do not have access to the healthcare they need to live full and healthy lives. I am proud of the historic work we have done in Illinois to expand coverage to some of our most vulnerable residents," Illinois 4th District Delia Ramirez said. "I hope that this program will continue to set the standard for how states can take care of immigrant communities who otherwise would not have access to healthcare coverage.
"The Shriver Center, on behalf of all of the immigrant families we represent, is thrilled that the Health Benefits for Immigrant Adults program has launched today. Everyone deserves access to affordable, comprehensive healthcare no matter their income, race/ethnicity, gender, or where they're from. We will continue to work on Healthcare for All until every immigrant in the state of Illinois has a pathway to health coverage," said Stephani Becker, Shriver Center on Poverty Law